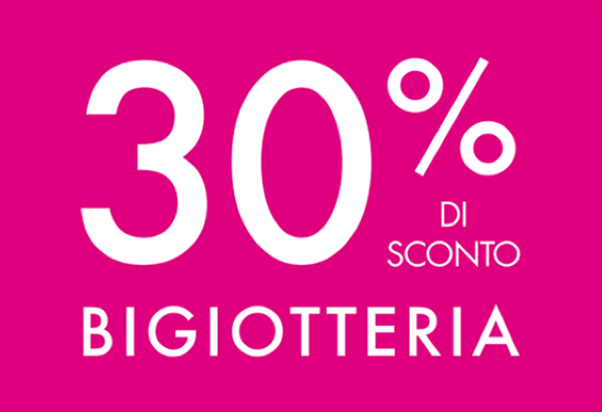 Accessorize: Fashion jewelry promo!
A weekend full of discounts.
​In the most fashion weekend of the year you must have the right accessories: from September 22nd to 24th, at Accessorize all the fashion jewelry is 30% off. Don't miss this promo, we are looking forward to seeing you in Galleria delle Carrozze.