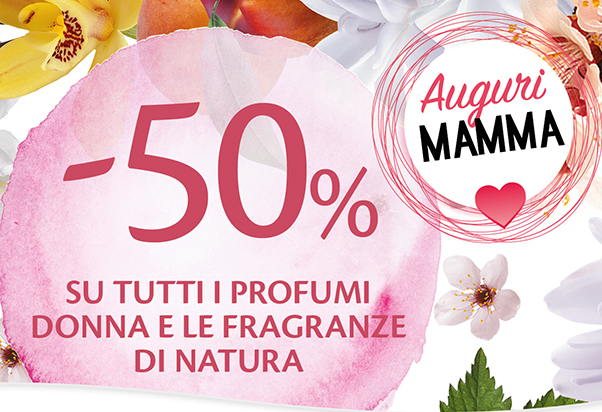 Bottega Verde fragrances on promo.
50% discount celebrating Mother's day.
​For Mother's Day, all fragrances and perfumes by Bottega verde are 50% discounted: come in store to discover the collection and take advantage, the promotion is valid until May 13th. We are looking forward to seeing you at the Ground Floor.