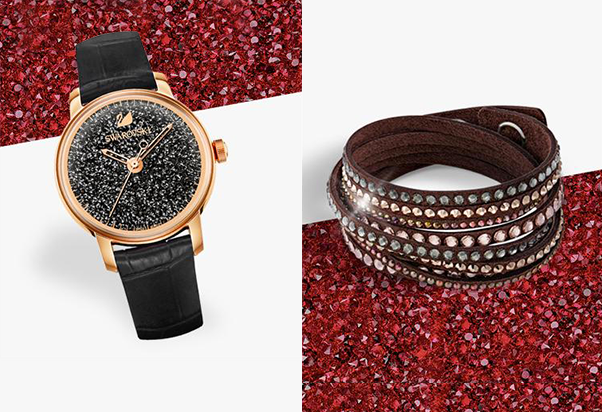 Swarovski: Slake bracelet for you.
Free by buying a watch.
​Buy one or more Swarovski watches spending at least € 199.00 and you'll receive the iconic bracelet Slake, elegant and sparkling. It is available both in the Deluxe version or Red Slake. Don't miss this chance and find out more in store, we look forward to seeing you at Platform Floor.